Built on the foundation of innovation and collaboration developed by CCRM for more than a decade, OmniaBio brings deep expertise in the development and manufacturing of gene-modified cells and viral vectors. When you partner with OmniaBio, each project is treated as a collaboration, with an extensive infrastructure of assets and knowledge, combined with a state-of-the-art facility capable of providing end-to-end services all under one roof to ensure your therapeutic achieves the next developmental or clinical milestone.
Helping Every Step of the Way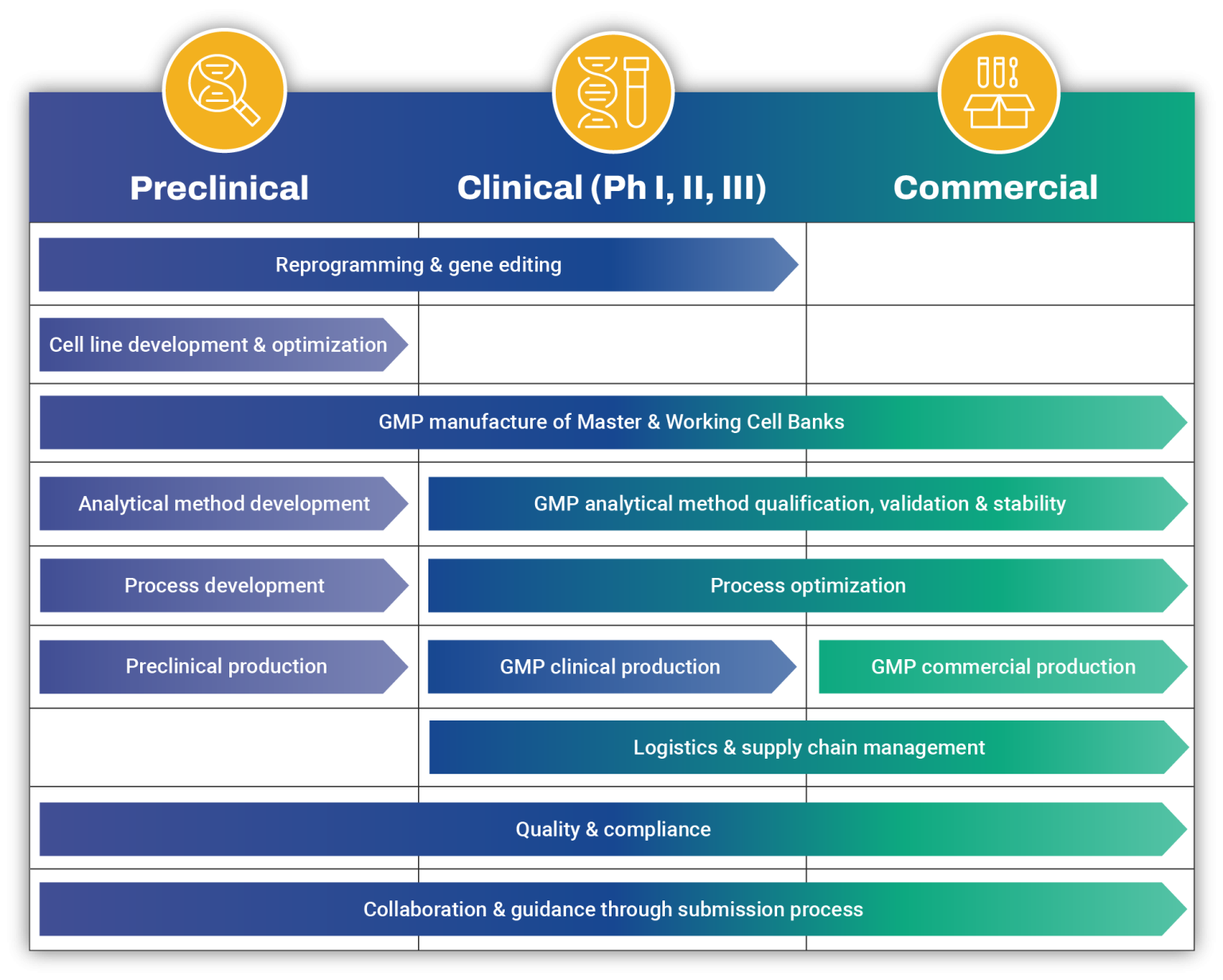 Integrated Services for Support at Every Stage
From process development to GMP commercial manufacturing, we provide support at every stage with our integrated services and robust capabilities that enable highly efficient therapeutic production. With experience in Quality Assurance and analytical tools, OmniaBio is positioned to lead your product through its lifecycle from idea to injectable.
Optimization to ensure process robustness and reliable scale-up for the production of cell and gene therapies.
Flexible manufacturing with all the tools required to manufacture your product at commercial scale.
Providing a robust suite of analytical capabilities integrated in every life-cycle step.
Providing regulatory expertise to ensure successful transition to clinical trials and beyond.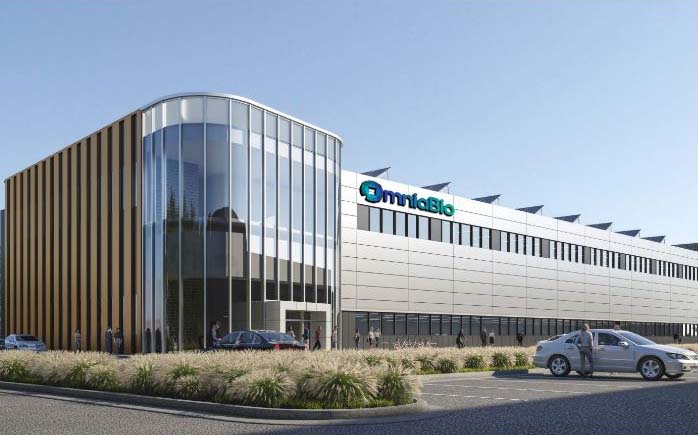 An Ecosystem of CGT-Focused Capabilities
Spun out of CCRM in 2022 as a subsidiary, OmniaBio leverages the extensive knowledge and infrastructure in the regenerative medicine space established by CCRM. OmniaBio combines collaborative thought leadership, enabling technologies, and pivotal/Phase III and commercial-scale manufacturing under one roof. OmniaBio is part of a thriving cell and gene therapy (CGT) ecosystem that can accelerate the translation of novel scientific discoveries into tangible therapeutics for patients who need them most.
Client Success Stories
with OmniaBio