Cell and Gene Therapy

Process Development
OmniaBio's experienced process development team is adept at scaling-up production by establishing customized processes that are efficient and reliable. Our goal is to create a reproducible, optimized, scalable process, improving upon the current industry standard to generate best-in-class manufacturing solutions.
A Seamless Scale Up From Development to Manufacturing
We are an integrated team of process development experts and MSAT scientists that work together to allow for seamless technology transfer as your product moves from development to manufacturing. OmniaBio is uniquely equipped to pioneer sophisticated solutions to complex and nuanced manufacturing challenges for cell and gene therapies.
Reduce Timeline and Costs
We recognize that every product has unique requirements. An important part of our process is working with clients to better understand the time and inputs required and developing tailored strategies to mitigate delays. Our scientific expertise, coupled with our approach to project management, allows us to work collaboratively to take your product from concept to market on time and on budget.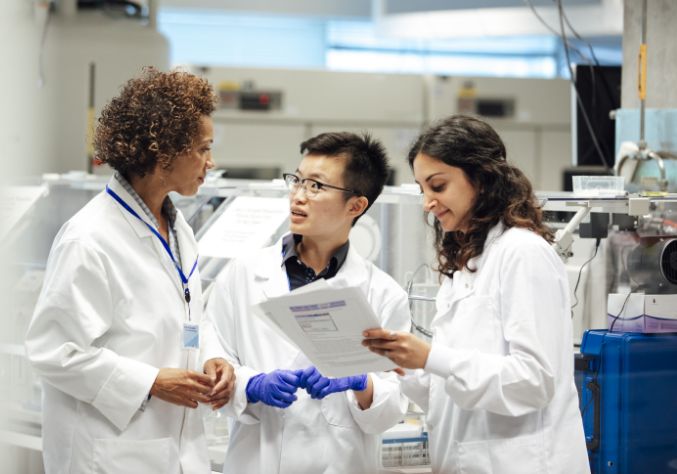 Next-Generation Bioprocessing Technologies
OmniaBio's technical team has the experience to assess how innovative, non-traditional technologies can be integrated into CGT workflows to improve processing times, afford greater analytical control, and enable technologies for use at scale. We apply our expertise in bioprocess engineering and cell biology to assess whether specific hardware is suitable for a customer's needs. We have also pioneered a discovery-based, top-down approach for media development that integrates high-throughput cell culture screening, validation and scale-up.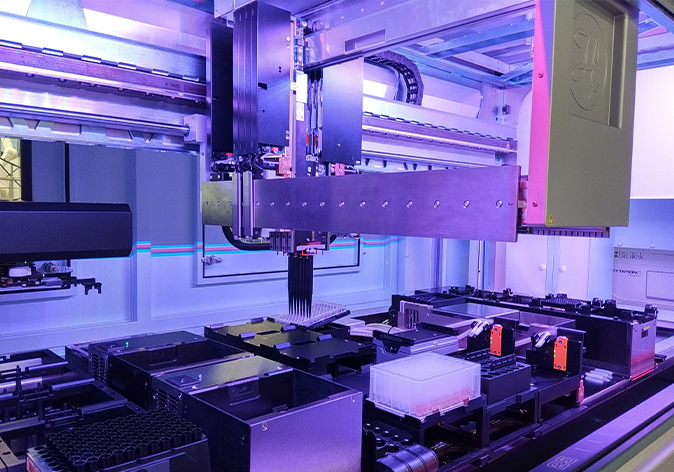 Process Development for Scaled-Up hESC/hiPSC Manufacturing
As a CCRM subsidiary, OmniaBio is building on an established foundation and reputation in manufacturing for cell and gene therapies, expanding on a knowledge base and legacy that has been built over a decade. Together, we are meeting the needs of our CDMO customers. In less than 12 months, we developed a best-in-class, scalable manufacturing platform with closed passaging and in-line analytics that optimized a 14-day manufacturing workflow and produced >1010 cells per batch.
Process Development for Every Area of Expertise

Best-in-class solutions for cell therapy development and manufacturing

Enhancing gene delivery through end-to-end developmental support

Industry leading experience
and capabilities in stem cell based therapies