Focused Cell and Gene Therapy

Analytical Development Capabilities
OmniaBio understands that strong analytical capabilities are a key enabler for CGTs. To support process development and manufacturing, we can provide a suite of qualified assays and flexible solutions through custom assay development.
Integrated Throughout Your Entire Process
We deploy in-depth analytical analysis for your product from process development through manufacturing, offering critical quality control testing, high-throughput screening assays, and ICH stability studies. By characterizing both your product and your process with robust methods, we can ensure to deliver you a well-defined product, making scale-up for commercial manufacturing seamless.
A Seamless Integration of Development and Manufacturing
At OmniaBio we know the value of convenience, which is why we offer analytical development, process development, and GMP manufacturing as integrated services under one roof. Our collaborative teams work together to reduce time and costs associated with getting your product to market.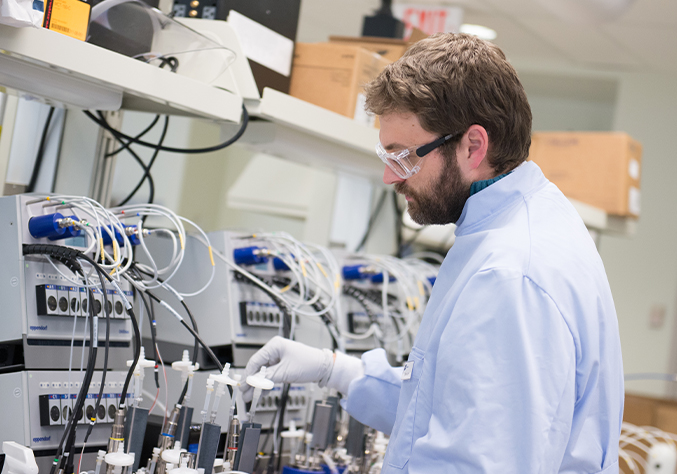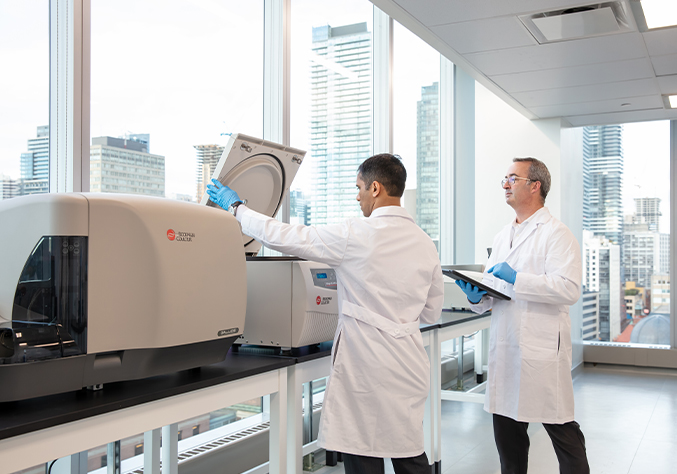 Process Development for Scaled-Up hESC/hiPSC Manufacturing
As a CCRM subsidiary, OmniaBio is building on an established foundation and reputation in manufacturing for cell and gene therapies, expanding on a knowledge base and legacy that has been built over a decade. Together, we are meeting the needs of our CDMO customers. In less than 12 months, we developed a best-in-class, scalable manufacturing platform with closed passaging and in-line analytics that optimized a 14-day manufacturing workflow and produced >1010 cells per batch.
Analytics in Every Area of Expertise

Best-in-class solutions for cell therapy development and manufacturing

Enhancing gene delivery through end-to-end developmental support

Industry leading experience and capabilities in stem cell based therapies